HUNDREDS OF
ACCESSORIES
KURYAKYN
PARTS
BIKER-FRIENDLY
PRICES
FROM KURYAKYN PARTS TO LUCAS OIL PRODUCTS AND BIKE COVERS,
TO GEL PADS, ANTENNAS, AND ALMOST ANYTHING MOTORCYCLING
Accessories
Renegade Classics offers hundreds of motorcycle accessories:
Bike covers, trike covers
Mobile power and charging solution
Cycle shades, gel and air seat pads an/lid bitch seats
Grips, foot pegs, highway pegs, floorboards, GPS, drink holders, mirrors, horns, brake and clutch levers
Genuine Harley-Davidson decals
Flags and flag mounts
Biker jewelry, wallets, belt buckles, pins and bells
Vest extenders, pin savers, boot and wallet chains
Cruz Tools, helmet stickers, battery tenders
Quick-releases, cargo nets, brake and clutch lever covers
Cleaners, polishes, detailing, leather care products and oil
Disc locks, cable locks and much more
Click on any of these links to skip to the Accessories you want
Indoor Covers
Tons of Motorcycle covers for your Bike. Shop Indoor Motorcycle Covers & Outdoor Motorcycle Covers! Motorcycle Indoor and Outdoor covers from Sport bike to Trike.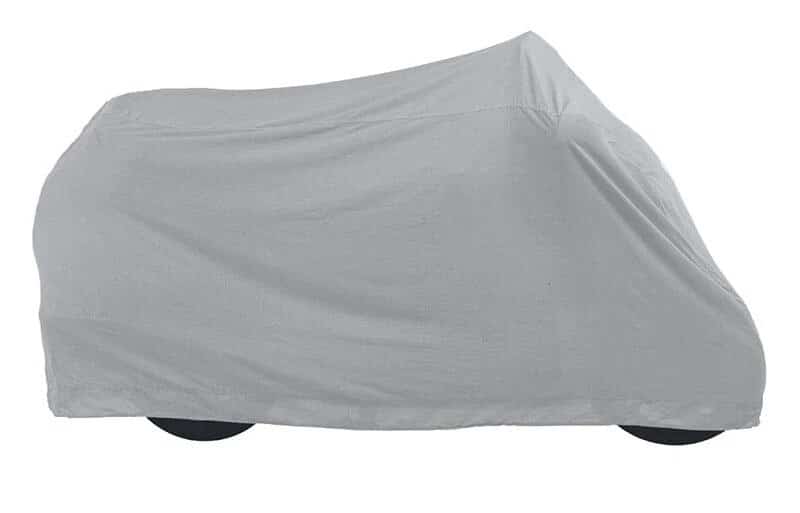 MOTORCYCLE DUST COVER
Indoor Motorcycle Dust Cover
Protect your bike from dust and spills when garaged
Made from a new water resistant and breathable non-scratch material
Easy fit to comfortably cover your motorcycle
Folds easily for storage
Available in grey
For indoor use only
Exclusive 1 year warranty
Sizes L / XL / XXL
**Cover is not intended for trailering.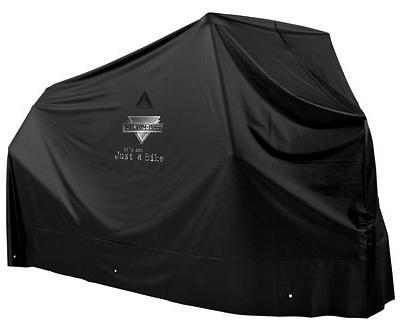 ECONO MOTORCYCLE COVER
Made from durable but soft PVC
All seams are heat welded making this cover 100% waterproof
Fully ventilated using our exclusive "Cool-Vent" System
Front and Middle grommets for safety tie-down
Exclusive 1 year warranty
Graphite Black (900), Sonic Gray (901)
Sizes to fit every model L / XL / XXL
*Cover is not intended for trailering.
**Do not put cover on bike with hot pipes or parts
Bungees & Tie Downs
Tons of Bungees and Tie Downs for your Bike. Shop for Bungee nets, Bungees, Tie Downs, Straps and more! We have Tie-Downs and Bungees for any and every need.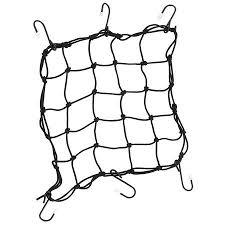 SLASHER CARGO NET
The Slasher Cargo Net is a 6-Hook 15″ by 15″ elastic cargo net. This net is a great way to secure items to your motorcycle, carriers, trailers, etc. The strong elastic cords 5mm thick and coated in plastic. Available in black, red and blue.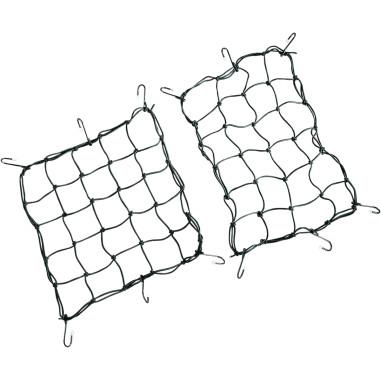 CARGO NET
This cargo net offers quality with affordability. With 6 metal J-hooks ranging from 15″ by 15″ or 12″ by 17″, all your goods can now be held securely with no worries about security. Travel with confidence!
Battery Chargers
A variety of Battery Chargers and Battery Tenders. We got the selection and the prices! Shop now for the Battery Charger or Battery Tender you need.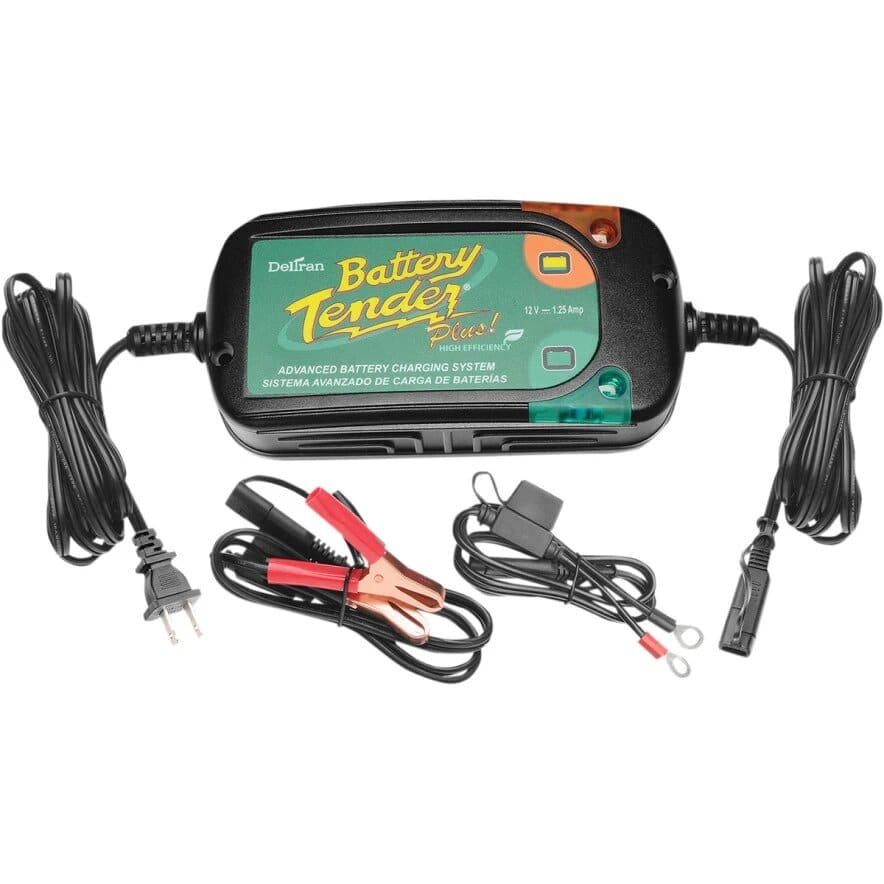 BATTERY TENDER PLUS
Meets California/Oregon appliance efficiency standards
Input voltage of 110-120V (worldwide)
UL/CSA, CE and PSE approved
Four-step charging
Spark-proof and short-circuit/reverse polarity protected
72-hour safety timer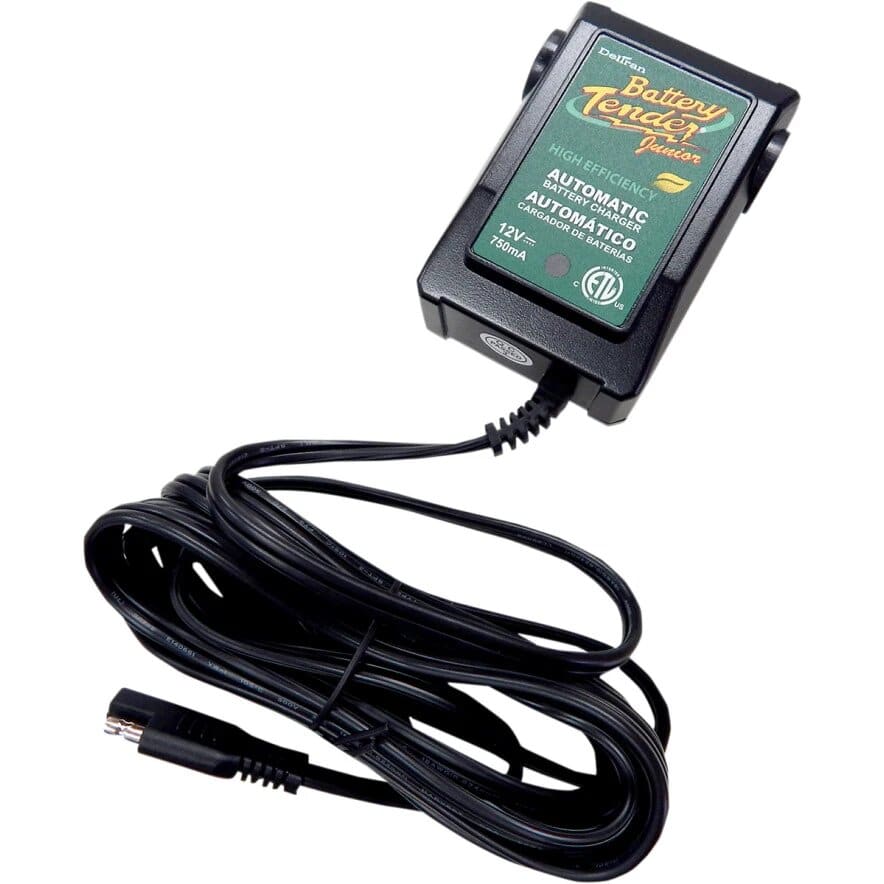 BATTERY TENDER JR.
Lightweight, compact and fully automatic; very easy to use, especially in small spaces
Keeps your battery fully charged so that it is ready to go when you are
Perfect for all lead-acid, flooded or sealed maintenance free batteries (AGM and gel cell)
Complete four-step charging program (Initialization, Bulk Charge, Absorption Mode, Float Mode)
Automatically switches to float/maintenance voltage after fully charging the battery
If the battery voltage drops too far under load, full charger output power resumes
Solid state two-color LED indicates stage of charger
Sparkproof
Reverse polarity protected
12′ output cord
Includes clips and eyelet connectors